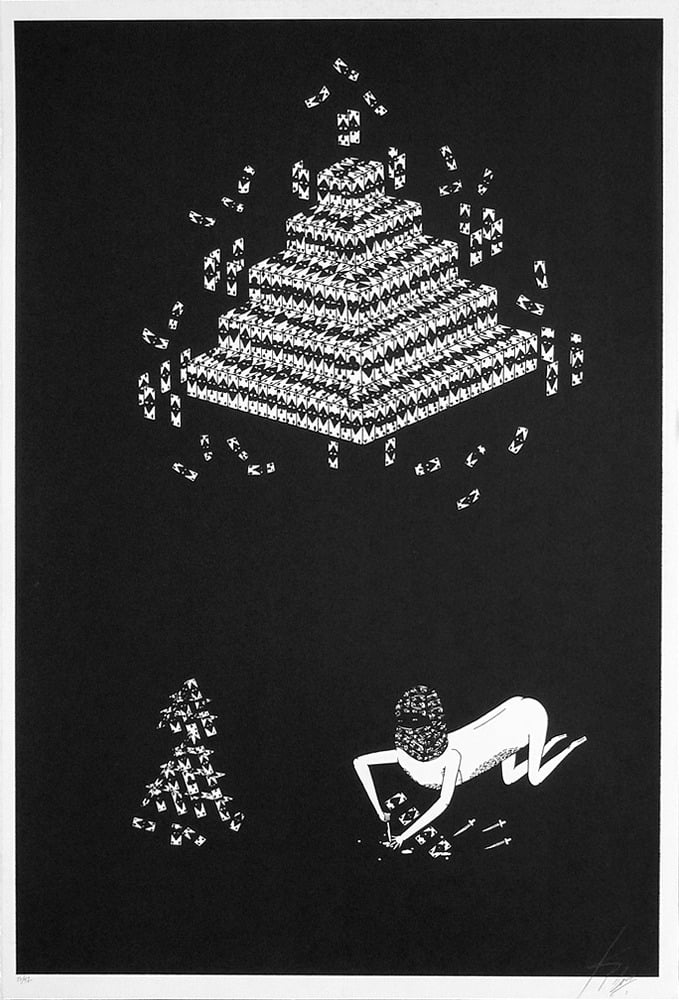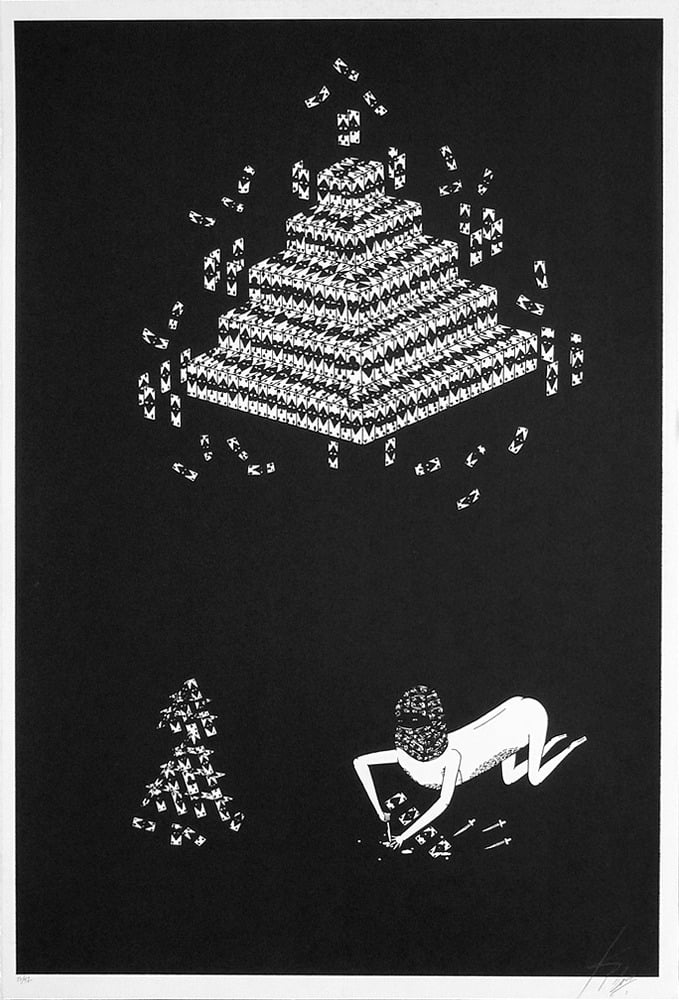 Kill Pixie - Serigraph Print
$70.00
Monochrome serigraph print on heavy weight (100% cotton) paper
Signed and numbered by the artist
Edition of 42
Size: 15" x 22" with 2 deckled edges
We stumbled upon a secret stash of prints from a group show we did in 2009. We have only a handful left from each artist.
Kill Pixie Bio:
From his beginnings painting large-scale graffiti on the streets of Sydney, Australia, Mark Whalen (Kill Pixie) has evolved into an artist whose meticulously crafted paintings and sculptures examine the human experience by exploring communication, emotion, sexuality, invention, interaction, and ritual - all with an undercurrent of quiet absurdity. The artist's indomitable spirit of creativity and resistance fractures and realigns old divides between street and gallery, and reinterprets the universal human struggle for freedom and control in a world bent on self-destruction.
Since 2006, Whalen's work has shown in a constant stream of sold-out gallery exhibitions in Los Angeles, London, Berlin, and Australia. He was also included in 2009's Apocalypse Wow! Exhibition at MACRO Museum of Contemporary Art in Rome, Italy. His work has appeared in publications such as Juxtapoz, Modart Europe, Arkitip, Art Ltd., Anthem, and Monster Children. In 2008, Whalen was awarded the Sydney Music, Arts & Culture Award for Best Visual Artist, and in 2009 he was named in the Top 100 Creative Catalysts by the Creative Sydney festival. He currently lives and paints in Los Angeles, California.