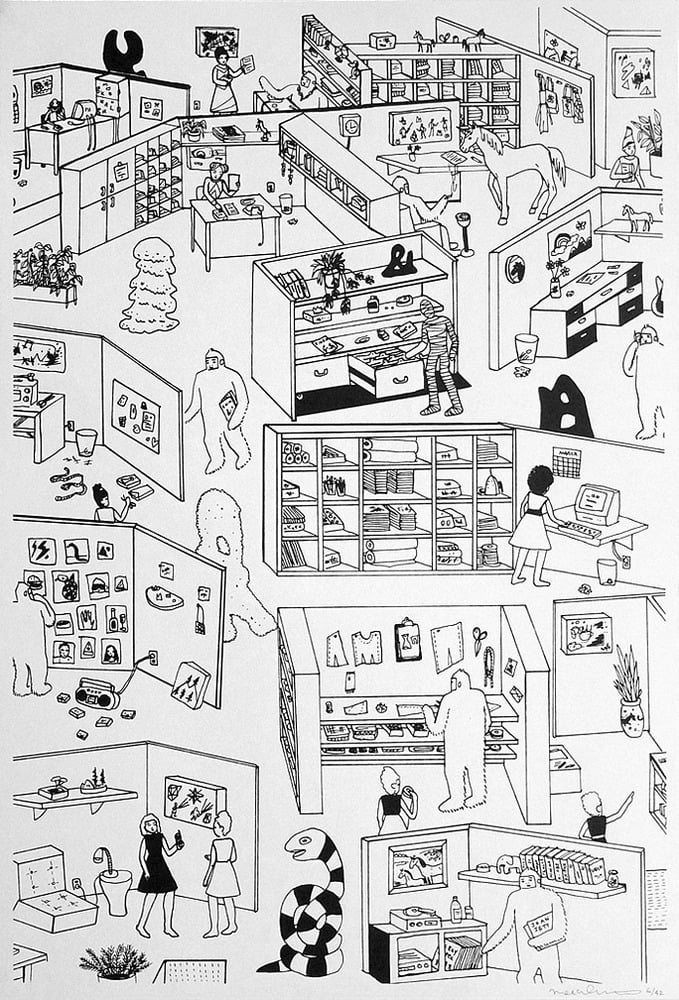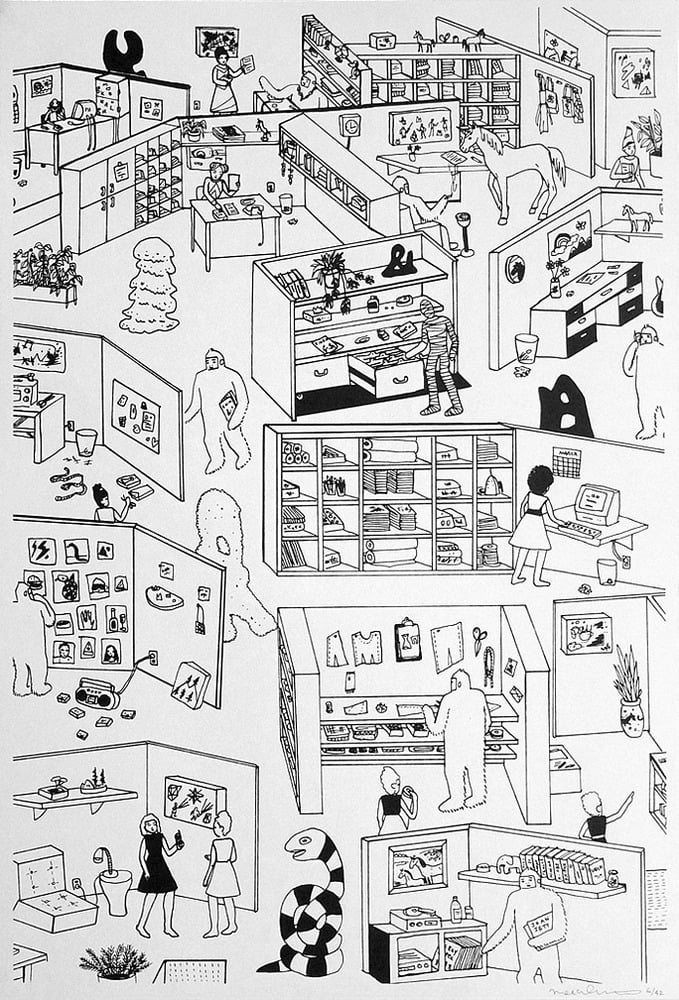 Megan Whitmarsh - Serigraph Print
$70.00
Monochrome serigraph print on heavy weight (100% cotton) paper
Signed and numbered by the artist
Edition of 42
Size: 15" x 22" with 2 deckled edges
We stumbled upon a secret stash of prints from a group show we did in 2009. We have only a handful left from each artist.
Megan Whitmarsh Bio:
Whitmarsh's choice of medium bring to mind the Arts and Crafts movement of the 1970's while other elements in her work relate Minimalism and Pop Art. Since her cast of characters is sewn over flat backgrounds, the pieces resemble color field paintings with little specks of color. A closer look reveals a tiny cigarette held by a Yeti or a golden necklace worn by an Elf.
Megan Whitmarsh lives and works in Los Angeles, California. Her work has been shown internationally to great acclaim, including recent exhibitions in New York (Sixtyseven Gallery), Iceland (Kling & Bang), and Los Angeles (New Image Art & Sixspace Gallery). She received a B.F.A. in painting from the Kansas City Art Institute (1993) and completed her M.F.A. at the University of New Orleans (1997) with the aid of a full fellowship. Upon graduating she migrated to Williamsburg, Brooklyn where she magnified the role of embroidery in her art. Concurrently, she made short films, comics and played keyboards in band, "The Hong Kong". She also makes a comic, "Snow Monkeys", and various merchandise under the moniker "Tiny Industries ".