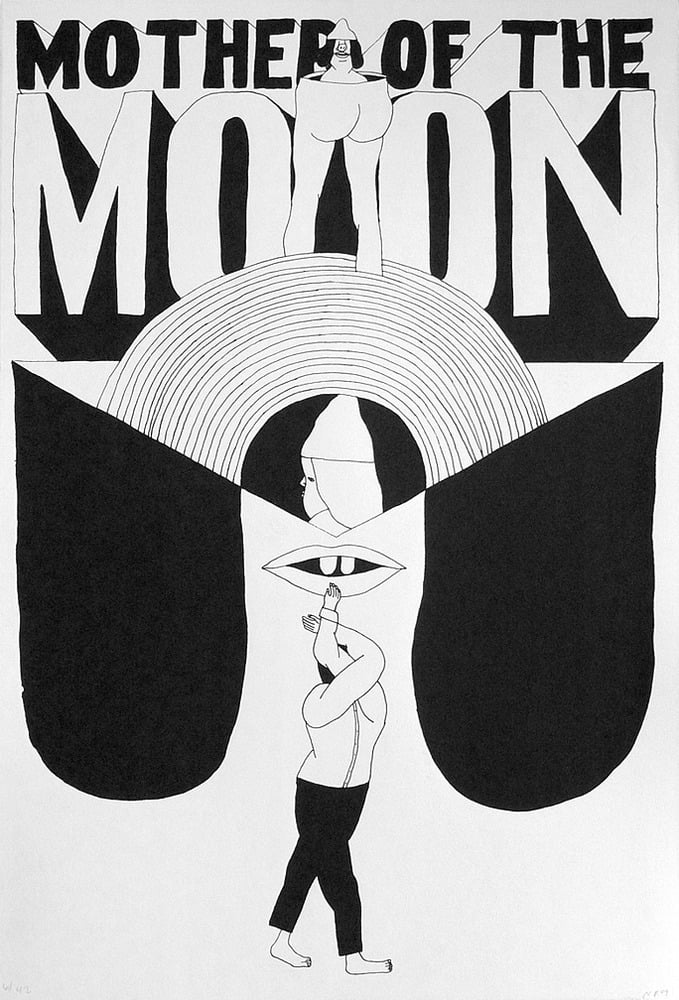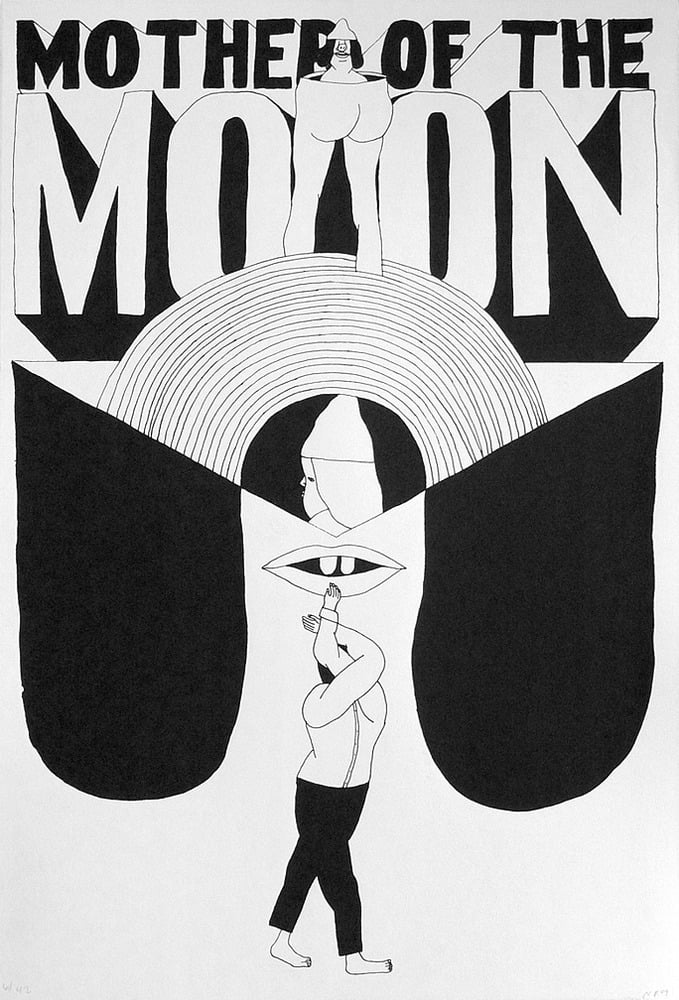 Nathaniel Russell - Serigraph Print
$70.00
Monochrome serigraph print on heavy weight (100% cotton) paper
Signed and numbered by the artist
Edition of 42
Size: 15" x 22" with 2 deckled edges
We stumbled upon a secret stash of prints from a group show we did in 2009. We have only a handful left from each artist.
Nathaniel Russell Bio:
Nathaniel Russell makes drawings, prints, and paintings of mysterious figures, inspirational imagery, new age posters, primitive character study, dream thoughts, and references to our common subconscious connections.
His work is closely affiliated with the group of artists and designers associated with Mollusk Surf Shop in San Francisco, California. He has been a part of numerous art shows at the Mollusk Gallery and designed many of the shirts and graphics for the shop. His work has been exhibited internationally in numerous solo, group and traveling exhibitions in San Francisco, Los Angeles, New York City, London, and coming in early 2010, Tokyo.
His illustrations have been featured in the Listography series of books, Dwell Magazine, and album covers for record labels such as Sub Pop, Bella Union, Asthamtic Kitty and Brushfire.
He is currently living and working in Indianapolis, Indiana after recently relocating from Oakland California.